Sci-fi Epic Deliver Us The Moon Launches on Next-Gen Consoles May 19
Tue 29 Mar, 2022
---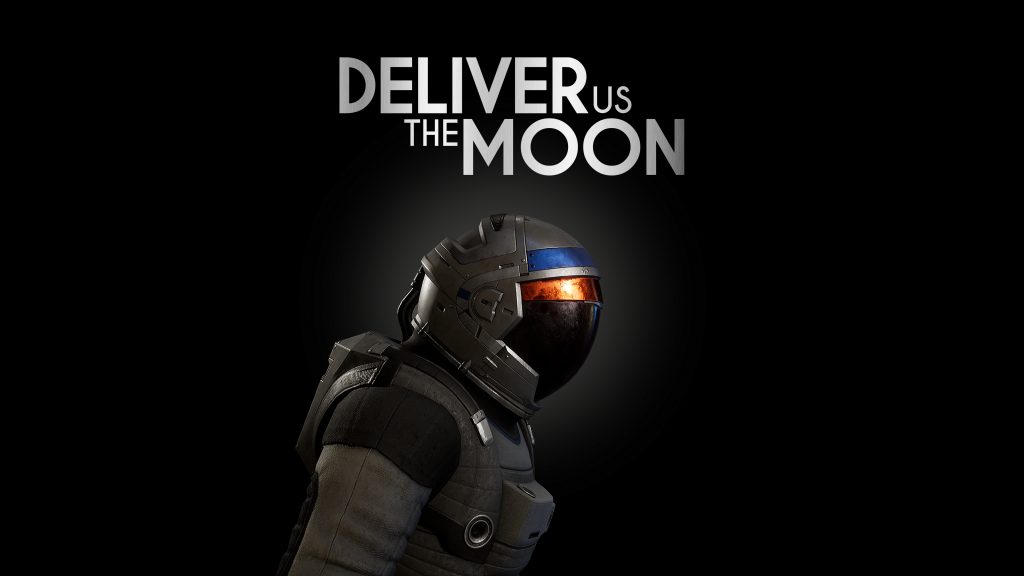 Physical edition available exclusively for PS5; Existing console owners receive free digital upgrade
Watford, UK – 29th March, 2022 – Publisher Wired Productions and acclaimed Dutch game studio KeokeN Interactive today announce the award-winning sci-fi thriller Deliver Us The Moon will launch for PlayStation 5 and Xbox Series X|S on May 19, 2022. Existing owners on PlayStation 4 and Xbox One will be able to upgrade at no additional cost, while PlayStation 5 owners can pick up the physical edition of the game via the Wired Productions Store for £19.99, through Limited Run Games at $24.99 or European retailers at €24.99.
The next-gen version offers the definitive Deliver Us The Moon experience, featuring fully remastered out-of-this-world 4K visuals, stunning ray-traced shadows and reflections and next-gen features that add new levels of immersion to the science-fiction epic.
Deliver Us The Moon Next-Gen Release Date Trailer:
Deliver Us The Moon is a sci-fi thriller set in an apocalyptic near future, where Earth's natural resources are depleted. A lunar colony providing a vital supply of energy has gone silent. A lone astronaut is sent to the moon on a critical mission to save humanity from extinction. Will you save mankind or be forgotten in the dark abyss of Space?
Deliver Us The Moon Features
Tackle real world issues
1st and 3rd Person perspective, including driving numerous vehicles
Vast, open moonscape to explore and discover
Claustrophobic, suspense driven action
Anti-gravity gameplay sequences
Clever, challenging puzzles
Haunting, orchestral soundtrack
Powered by Unreal® Engine 4
Next Gen Upgrades
Fully remastered in 4K with ray-traced shadows and reflections
Jump into the action quicker with faster loading times
Adaptive triggers and controller speakers (PlayStation 5)
PlayStation 4 and Xbox One owners upgrade to Next Gen version for free
"We are thrilled to continue our partnership with the wonderful team at KeokeN Interactive, with the release of the next-gen edition of Deliver Us the Moon," said Leo Zullo, Managing Director at Wired Productions. "The game continues to be prescient as ever and the new updates further elevate the gripping experience."
"We are proud to bring Deliver Us The Moon to next-gen platforms and enable a whole load of new astronauts to get their hands on the game" said Koen Deetman, CEO at KeokeN Interactive. "The new additions to the game are absolutely stellar and I think fans and newcomers alike will be over the moon with the changes."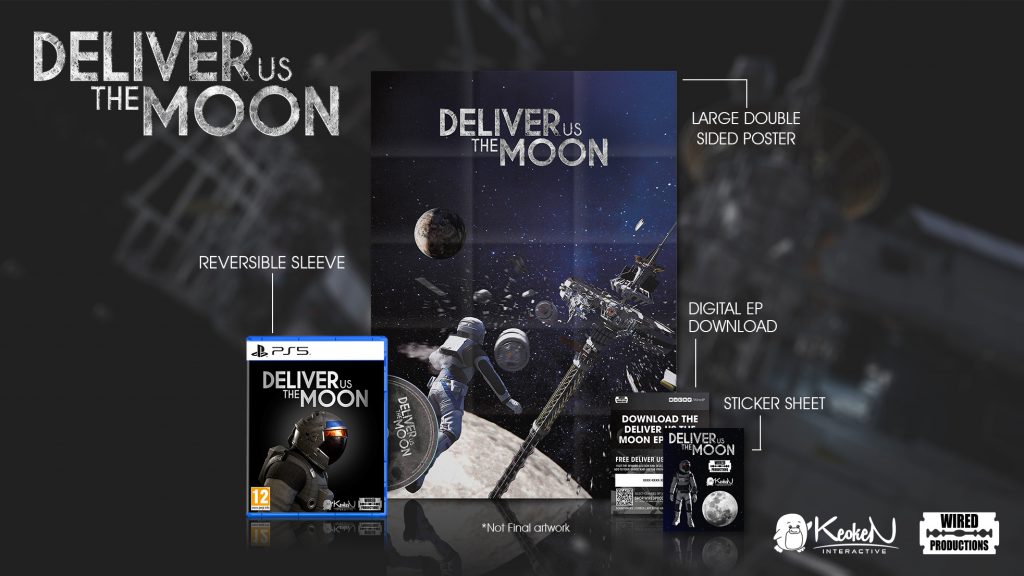 A physical edition is now available to pre-order on PlayStation 5, which includes a double-sided folded poster, a reversible sleeve, a stellar set of stickers, plus a digital download of the Deliver Us The Moon EP. Gamers can pre-order their copy today via the Wired Productions Store or find a retailer via Wired's Where to Buy section.
Deliver Us The Moon will launch on May 19, 2022 for PlayStation 5 and Xbox Series X|S, priced at $24.99 / €24.99 / £19.99. The game will also be launching on Stadia, Google's cloud gaming platform that lets you instantly play video games on screens that you already own, and Stadia Pro on April 1st. For more information about Stadia, visit the official website.
Follow us on Twitter, join the official Discord or visit: https://www.deliverusthemoon.com/
Media Enquiries:
Wired Productions
Tegan Kenney | press@wiredproductions.com
Dead Good PR for Wired Productions
###
About Wired Productions
Wired Productions is an independent video games publisher based in Watford, UK. Wired has produced and published award-winning titles across all major platforms and its games are curated to deliver on its mantra: 'Driven by Passion.' Bringing games to market in both physical and digital media, notable launches to date include The Falconeer, Those Who Remain, Deliver Us The Moon, Close to the Sun, GRIP: Combat Racing, Victor Vran: Overkill Edition, Max: The Curse of Brotherhood and The Town of Light. Recently, Wired Productions announced its upcoming slate of titles during Wired Direct. Upcoming titles include Lumote, Arcade Paradise, Martha Is Dead, Tin Hearts, Tiny Troopers: Global Ops and The Last Worker.
Join the Wired community via: Wired Live | Twitter | Discord | YouTube | Twitch
About KeokeN Interactive
KeokeN Interactive is a Dutch independent game developer founded in 2013 by two brothers Koen and Paul Deetman. Envisioning the games industry as a platform to go beyond traditional gaming and create immersive experiences, KeokeN Interactive aim to develop rich and believable worlds that will make you forget your surroundings and push the boundaries of your reality. KeokeN Interactive's first game was the well-received and award-winning Deliver Us The Moon.