'Martha Is Dead' Voice Actress Annie Warburton Wins At One Voice Awards
Thu 19 May, 2022
---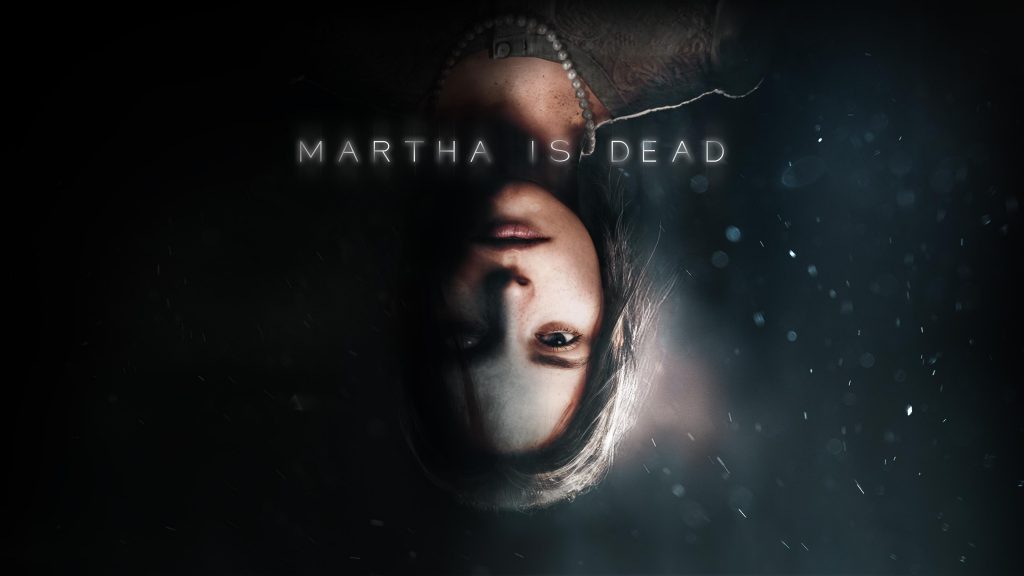 Watford, UK – 19th May, 2022: Publisher Wired Productions and leading Italian Studio, LKA, are proud to celebrate that the talented English voice actress, Annie Warburton, has taken home the prize for 'Gaming – Best Performance – Female' at the One Voice Awards 2022, the UK's Premier Voiceover Conference. Annie secured the accolade as acknowledgment of her outstanding performance as the voice of Giulia, the deeply complex protagonist of the celebrated first-person psychological thriller, Martha Is Dead.
Hear Annie Warburton's captivating voiceover in 'Martha Is Dead' here:
Set in Tuscany, Italy in 1944, as conflict intensifies between German and Allied forces, the story follows Giulia, investigating the death of her twin sister, Martha. Blurring the lines between reality, superstition, and the tragedy of War, Martha Is Dead has received worldwide critical acclaim since its launch earlier this year.
'Playing Giulia was an absolute dream as a voice actor. From the sensitive and complicated themes, to the various voices involved – this role stretched me in the most rewarding way." Said Annie Warburton. "The opportunity to play such a multi-layered and intricately crafted female protagonist in a game comes up once in a blue moon, so I'm incredibly grateful to Wired Productions and LKA for trusting me with Giulia. I put my all into this role in the hope that I could do her justice, so I'm delighted to have won this award."
The physical edition of Martha Is Dead is available at retail today for PlayStation 4 and 5. Both the digital and physical versions of the game are available to purchase for: £24.99 / €29.99 / $29.99. Check your local retailer for listings or find a retailer via Wired Productions' Where to Buy section.
The game is rated ESRB M (Mature), PEGI 18 and USK 16. For more information, follow us on Twitter or join the official Discord.
The game is recommended for an adult audience and carries the appropriate age rating. The game is not recommended for players who may find depictions of mature scenes containing blood, dismemberment, disfigurement of human bodies and self-harm disturbing.
For PR requests, please contact:
Tegan Kenney | Wired Productions
ABOUT WIRED PRODUCTIONS
Wired Productions is an independent video games publisher based in Watford, UK. Wired has produced and published award-winning titles across all major platforms and its games are curated to deliver on its mantra: 'Driven by Passion.' Bringing games to market in both physical and digital media, notable launches to date include Lumote: The Mastermote Chronicles, Martha Is Dead, The Falconeer, Those Who Remain, Deliver Us The Moon, Close to the Sun, GRIP: Combat Racing, Victor Vran: Overkill Edition, Max: The Curse of Brotherhood and The Town of Light. Recently, Wired Productions announced its upcoming slate of titles during Wired Direct. Upcoming titles include Arcade Paradise, Tin Hearts, Tiny Troopers: Global Ops, The Last Worker and Gori: Cuddly Carnage.
Join the Wired community via: Wired Live | Twitter | Discord | YouTube | Twitch
ABOUT LKA
LKA is a leading and award-winning video games studio based in Florence, Italy. Founded more than 20 years ago and specializing in artistic production across media, LKA's debut video game The Town of Light received critical acclaim, including a Drago D'Oro award for Greatest Artistic Achievement. Martha Is Dead continues the studio's signature multi-layered narrative style combined with real world locations, and will release in 2021.
Martha Is Dead is co-funded by the European Union through the Creative Europe Programme.